June 13, 2021 - by commARCH
Send this article to a friend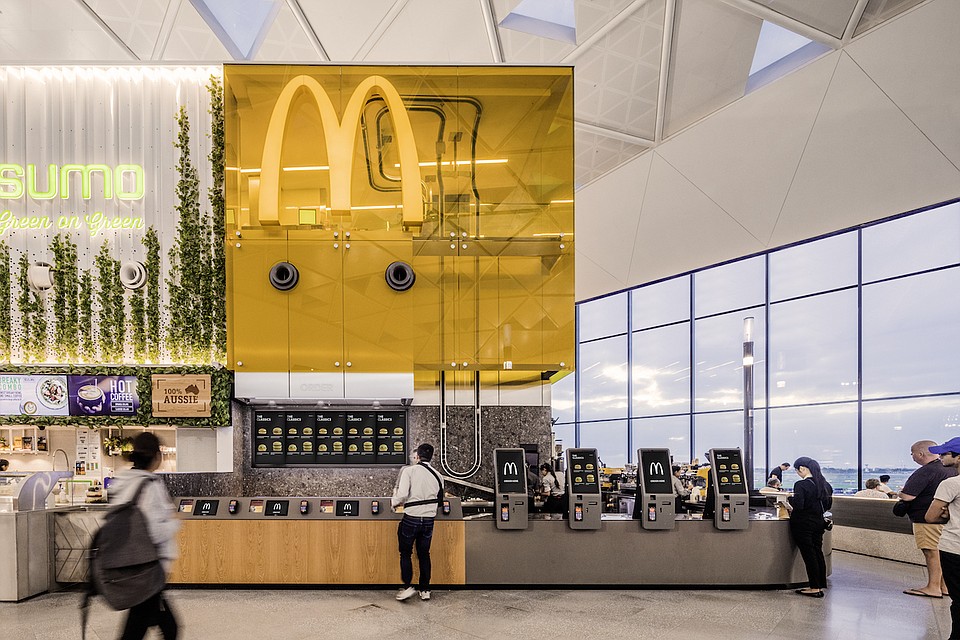 In partnership with Landini Associates, global brand McDonald's currently undergoes a worldwide design transformation. Landini is the firm behind the execution and creation of the design for the Global Flagship Model dubbed "Project Ray." Two locations will exhibit the restaurant leader's reinvention - Sao Paolo with its elegant, cafe-style eatery to open this summer, and Brisbane with its sleek, glass-walled location. 
Landini's mission - "to make McDonald's cool again." As is s is typical for Landini Associates, the highly creative firm completely reinvents how McDonald's looks, feels and works. Everything from master-planning, architecture and interior design to brand positioning, graphics, packaging and uniforms are brand new, meeting Landini's global design standards and guidelines. 
 What does this project exhibit? 

Following a spree of high-profile commissions by Landini Associates in London's Oxford Street, New York's Times Square, Moscow's Pushkin Square and Hong Kong's Admiralty Station — among others — the two brand-new locations in Brazil and Australia show how the new McDonald's design palette can transform their restaurants in every context, from shopping centers to freestanding locations.
What is new in the Brisbane location? 
The project in Brisbane's South Bank, a premier lifestyle destination, reveals a new McDonald's that attracts the eye from the ground-level pedestrian plaza in the casual dining and fresh food shopping complex Southpoint. A glowing yellow enclosure, visible from every approach, wraps the ordering counter and posted menus, surrounded by subtle furnishings and calmer, more classic finishes: exposed concrete, glass, stainless steel and oak offer a backdrop of recognizable neutrality promoting the service, product, and people who come to enjoy it. Mix these ingredients one way to tell an urban story, then another to localize it.
What can patrons expect in the new Sao Paolo location?

Similarly, in São Paulo the elegant-feeling new restaurant sits within an iconic former bank building on Paulista Avenue, one of the city's most important thoroughfares – and lures in customers with the same minimal sensibility, sophisticated linear pendants, and bare wood and concrete surfaces. Large glass walls overlook the building's multistory atrium, creating drama and visibility but with unusually restrained graphics and signage — just big, inviting and transparent openings.
Why is this reinvention important?

"Now it's time to be quiet and let the food and services do the talking," says Mark Landini, the firm's Creative Director. "The Project Ray locations promote the people who come to enjoy the experience, too, emphasizing simplicity and designed to be quiet places of respite from the noise of today's urban life."
"While energetic environments have been the signature for McDonald's, now customers enjoy the simpler, calmer graphics and even the staff uniforms, which have an appeal outside of the restaurants," says Ben Goss, Associate Director of Graphics for Landini Associates. "The global rollout is one vision talking — a holistic toolkit of parts that can be fine tuned by location and, we believe, will ultimately stand the test of time."
The new Brisbane and São Paulo locations follow on widely reported successes. The McDonald's Chicago flagship just won an American Architecture Award, and Sydney International Airport's McDonald's was named one of Australia's top 35 restaurant designs by Vogue Magazine. Airport officials cite it as "the most Instagrammed place" at the airport, and FRAME Magazine declared it "broke the internet" and created a new social media Award in its honor.
About Landini Associates

A team of designers and strategic thinkers from around the world, Landini Associates delivers multi-skilled works melding strategy, architecture, interior, graphic, product, furniture and digital design. Most of the firm's projects engage all of these disciplines, and currently they are working in Australia, New Zealand, North America, South America, Canada, the U.K., Europe, Asia and the UAE. Landini Associates works across all sectors of retail and hospitality, and the firm is most globally renowned for their work in food. Clients include Loblaws (Canada), Marks and Spencers (UK), Walgreens (US), Esselunga (Italy), Emart (South Korea), ALDI (Australia and China), David Jones (Australia), and Selfridges (London), amongst many others.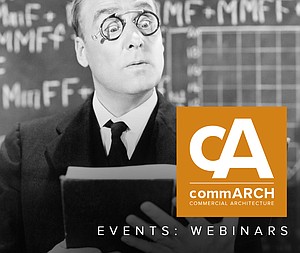 Registration now open for FGIA 2021 Virtual Western Region Summit
Registration is now open for the FGIA 2021 Virtual Western Region Summit to be held August 24.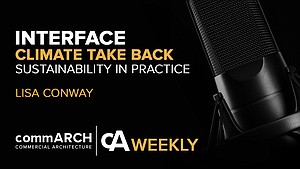 Climate Take Back + Sustainability with Interface's Lisa Conway | cA Weekly Podcast Series
In this episode, commARCH has a dialogue with Lisa Conway, Vice President of Sustainability at Interface, to discuss the ever-more-important ...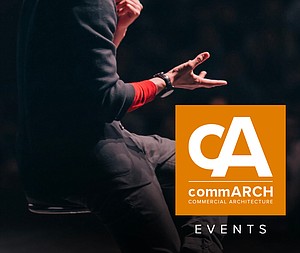 Registration now open for FGIA 2021 Virtual Western Region Summit
Registration is now open for the FGIA 2021 Virtual Western Region Summit to be held August 24.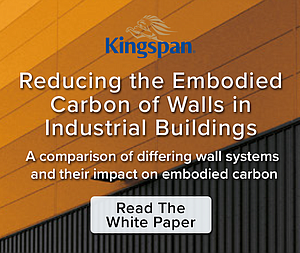 Reducing the Embodied Carbon of Walls in Industrial Buildings
Kingspan partnered with Kieran Timberlake to quantify how Kingspan can reduce embodied carbon in industrial buildings.