June 15, 2021 - by Huber Engineered Woods
Send this article to a friend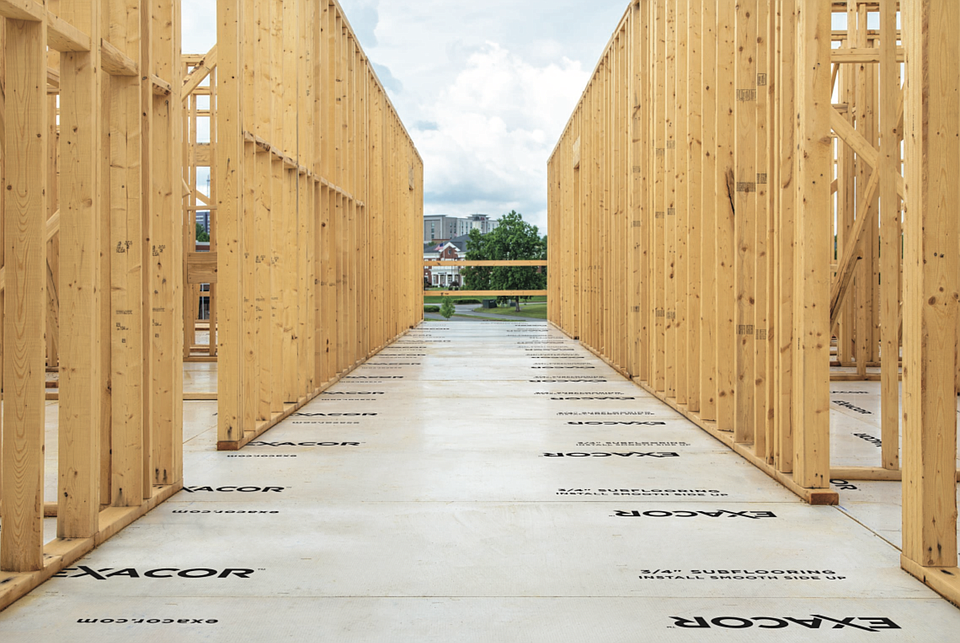 Multifamily buildings must meet code requirements for fire resistance between dwelling units horizontally. They also need to meet requirements for acoustical performance to minimize sound transmission between units.
Traditionally, designers and contractors have specified self-leveling gypsum underlayments to meet these needs. But now a new exciting alternative is available.
EXACOR™ MgO panels are fire resistant, can contribute to enhanced acoustic performance and they can be installed by conventional framing crews. When EXACOR™ is used on top of a subfloor assembly it creates a smooth, structural base for floor coverings that can eliminate the need for gypsum underlayment.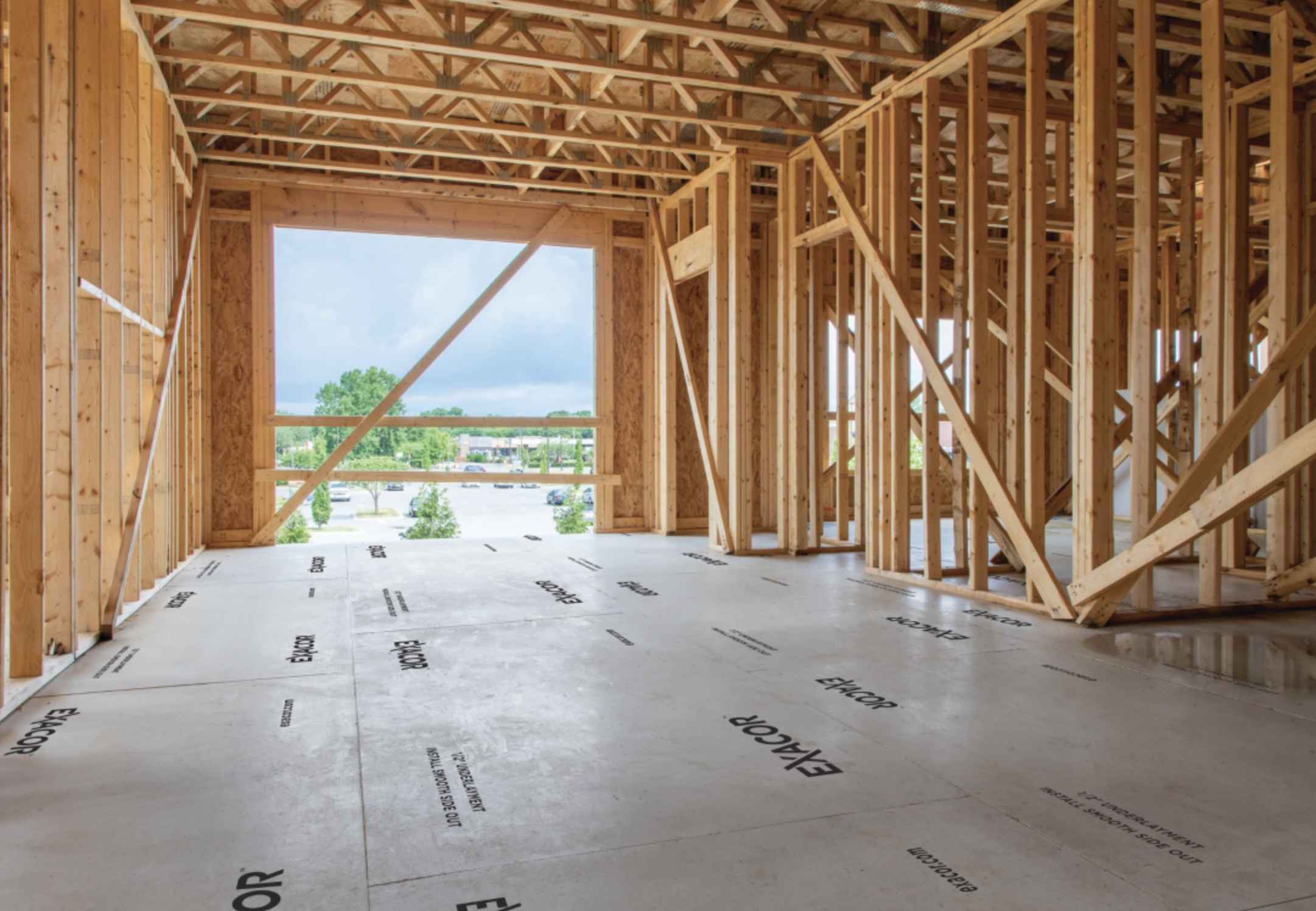 Image Credits: Huber Engineered Woods
What is MgO?

Magnesium oxide (MgO) is a naturally occurring mineral with applications ranging from food additives to construction materials. MgO is a fire-resistant mineral that remains physically stable when exposed to heat or fire. Due to its natural fire-resistant and structural properties, MgO has seen an increased demand as a material for structural panels in the construction industry.
To serve as a building material, MgO is mixed with other ingredients to create a cementitious slurry. This slurry is then embedded with layers of mesh, formed into panels and cured. During curing, the panels undergo an exothermic reaction resulting in slightly elevated temperatures over a period of days.
The result is a dimensionally stable MgO panel with structural and fire-resistant properties. These attributes make the panels an optimal choice for use as a floor underlayment or in subflooring applications where fire-resistance is needed.
EXACOR™ Panels

In March 2020, Huber Engineered Woods acquired certain assets of Extreme Green® Building Products, LLC, including its extremegreen® magnesium-oxide panes. Huber is working diligently to bring this innovative technology into the portfolio of premium construction solutions, such as AdvanTech® and ZIP System® brands of products.
Huber is excited to offer their EXACOR™ brand of magnesium oxide cement panels in underlayment and subflooring applications. EXACOR™ products are high-density magnesium oxide cement panes that include embedded layers of fiberglass mat to increase the strength of the panels. Due to the makeup, EXACOR™ panels remain dimensionally stable when exposed to moisture and are resistant to mold and mildew.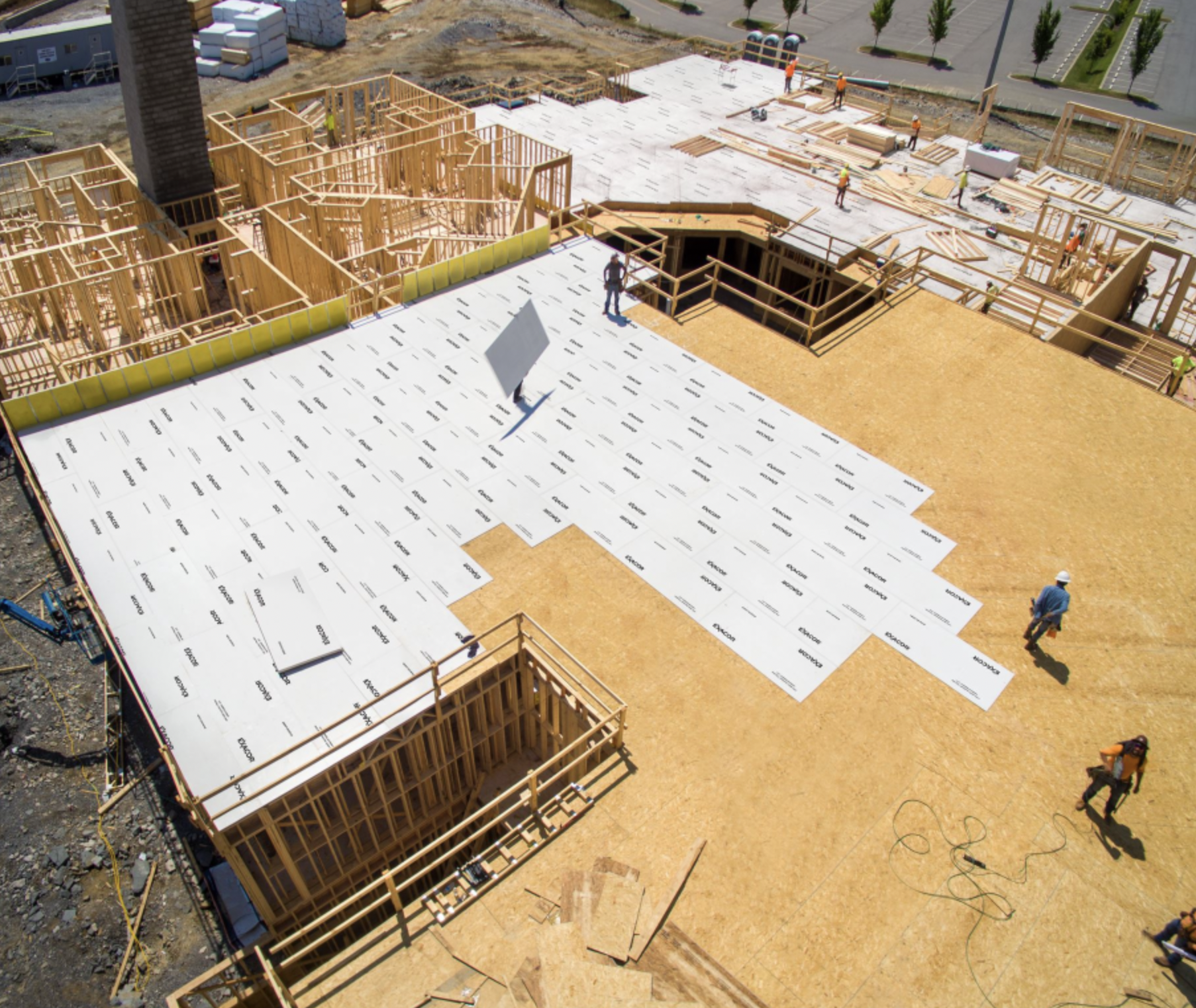 Image Credits: Huber Engineered Woods
Applications

EXACOR™ panels can be used in construction Types III & V as subflooring and floor underlayment. EXACOR™ panels are intended for interior applications and can be used in various fire-resistance rated floor assemblies that have been tested to ASTM E119/ANSI UL 263.
In addition, these panels can be used to satisfy STC and IIC requirements for acoustical ratings when used as part of a floor/ceiling assembly and can replace the need for gypsum underlayments.
EXACOR™ subfloor panels are installed directly to framing and are intended to serve as a replacement for traditional subfloor panels such as OSB or plywood. As an underlayment, EXACOR™ underlayment panels run continuous under the wall framing to provide continuity for fire and sound performance.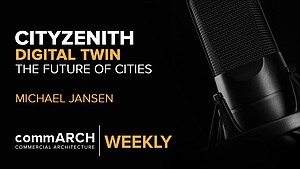 CityZenith's Michael Jansen on Digital Twin & the Future of the Urban Environment | commARCH Weekly 07/2020
In this episode, commARCH has a dialogue with Michael Jansen, Founder and CEO of CityZenith, to discuss the burgeoning landscape ...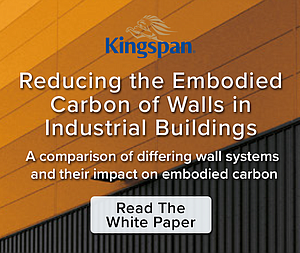 Reducing the Embodied Carbon of Walls in Industrial Buildings
Kingspan partnered with Kieran Timberlake to quantify how Kingspan can reduce embodied carbon in industrial buildings.