March 22, 2021 - by commARCH
Send this article to a friend
Design-firm
CetraRuddy
recently announced the strategic promotions for ten key team members.
Who?

The newly-elevated professionals include:
Chris Lee, AIA, and Sohith Perera, AIA for
Associate Principals.
Dolly Alvarez, Meredith Cocco, Charles Thomson, LEED AP and Willis Ting as S
enior Associates.
Sara Azizian, Kristopher Duritza, Ali Tabatabaie Ghomi, and Danielle Radel as
new Associates.What is the significance of these promotions?

In 2020 and into 2021, the firm has taken on new educational, mixed-use, and affordable housing building commissions while advancing valuable thought leadership concepts in museum planning, urban and (sub)urban planning, and residential health and wellness. According to CetraRuddy co-founding principal John Cetra, FAIA, the firm's recent promotions reflect this diversity of work as well as an evolving presence in cities from New York and Philadelphia, to Hong Kong and Calicut, India.
"With expertise in project management, design excellence, technological development, and marketing and brand development, these eleven professionals exemplify the range of skills, knowledge, and experience that CetraRuddy brings to every project," says Cetra, who is frequently cited for innovation and thought leadership in the design and real estate communities.
Why are these promotions important?

"At CetraRuddy, our colleagues are our greatest asset," says Nancy Ruddy, the firm's co-founder and executive director of interior design. "We've worked incredibly hard this year to deliver exceptional projects and to develop exciting new design concepts, and the talent and dedication of these team members has been instrumental in our ability to meet the highest standards of planning, architecture, and interior design excellence. Just as important, they have all demonstrated a commitment to leadership, to collaboration, and to supporting their fellow team members through mentorship."
The newly promoted CetraRuddy leaders are valuable sources on a range of expert topics related to planning, architecture, and interior design and are creative problem solvers and critical thinkers who consistently look for better design solutions.
More Details About the Newly Promoted Team Members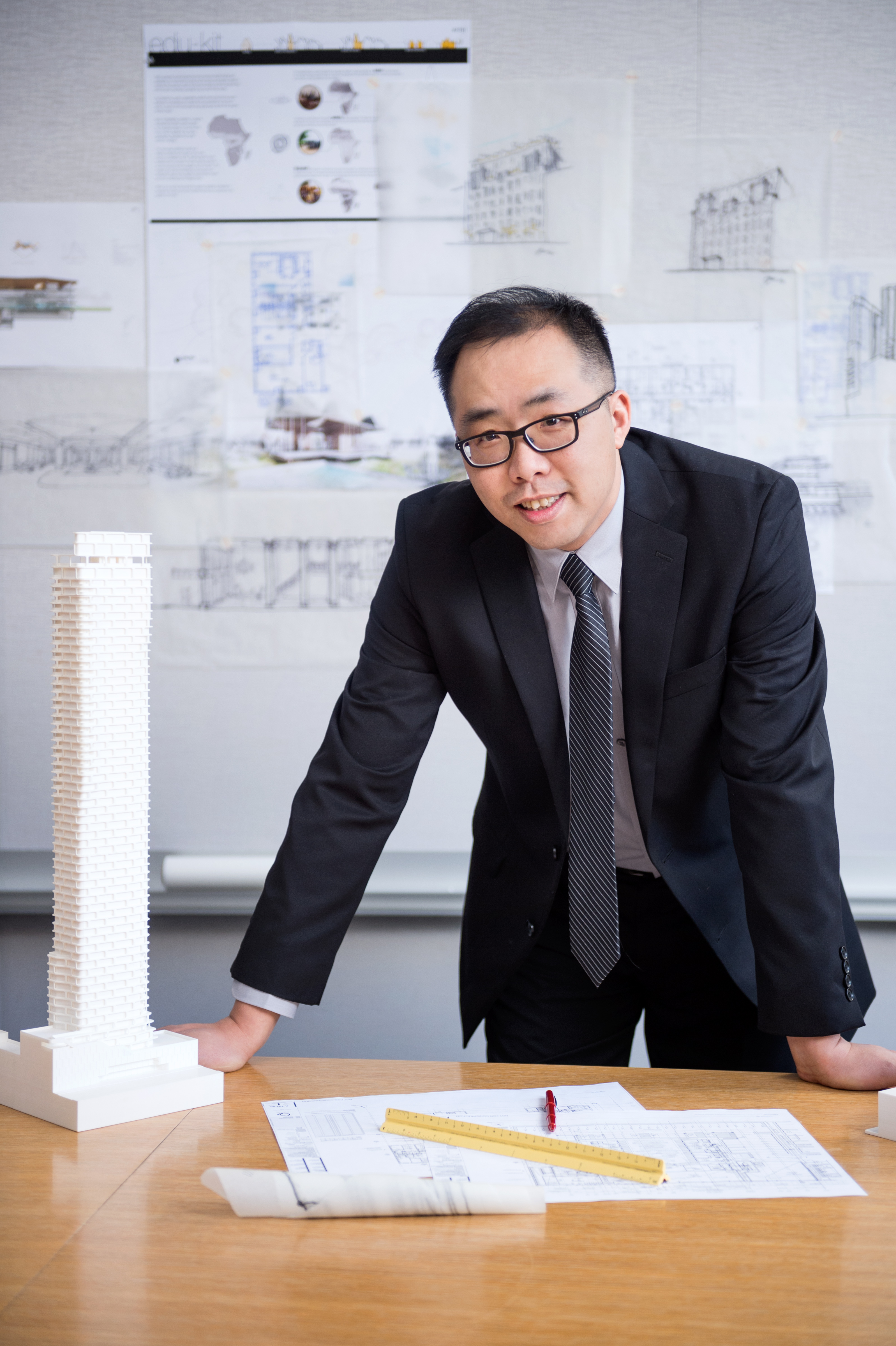 Who?
Chris Lee, AIA, Associate Principal
Why?
Valued for his collaborative approach and attention to detail, Chris is known within CetraRuddy as a mentor who is eager to share expertise and advice with young and emerging designers. With over 20 years of experience spearheading design work for highly complex projects, he has been instrumental in advancing many of CetraRuddy's most important projects across a variety of sectors. Recent work includes ARO, the award-winning 62-story apartment tower in Manhattan's Theater District; 77 Commercial Street, a nearly 1 million square-foot mixed-use complex on the Brooklyn waterfront; the SushiSamba restaurant in London; and a large-scale mixed-use building at New York's Essex Crossing mega-development. In his new role as Associate Principal, Chris will join the firm's Executive Team.
Who?
Sohith Perera, AIA, Associate Principal
Why?
Driven by a passion for problem solving and finding better design solutions, Sohith is an architectural designer with valuable expertise in large scale developments, computational design and research. In addition to leading design efforts for innovative affordable housing developments and large scale planning studies for New York's Staten Island, he is actively involved in recruitment and mentorship at the firm, with an emphasis on parametric and computational design techniques that drive design excellence. Combining his expertise in design, technology, and visionary panning he is also actively involved in leading international design competition submissions, and works closely with CetraRuddy's Director of Interior Design, Ximena Rodriguez, to spearhead the firm's Product Design department. His 15 years in the field include extensive international experience with Zaha Hadid Architects and MAD Architects in Taiwan. In his new role as Associate Principal, Sohith will join the firm's Executive Team.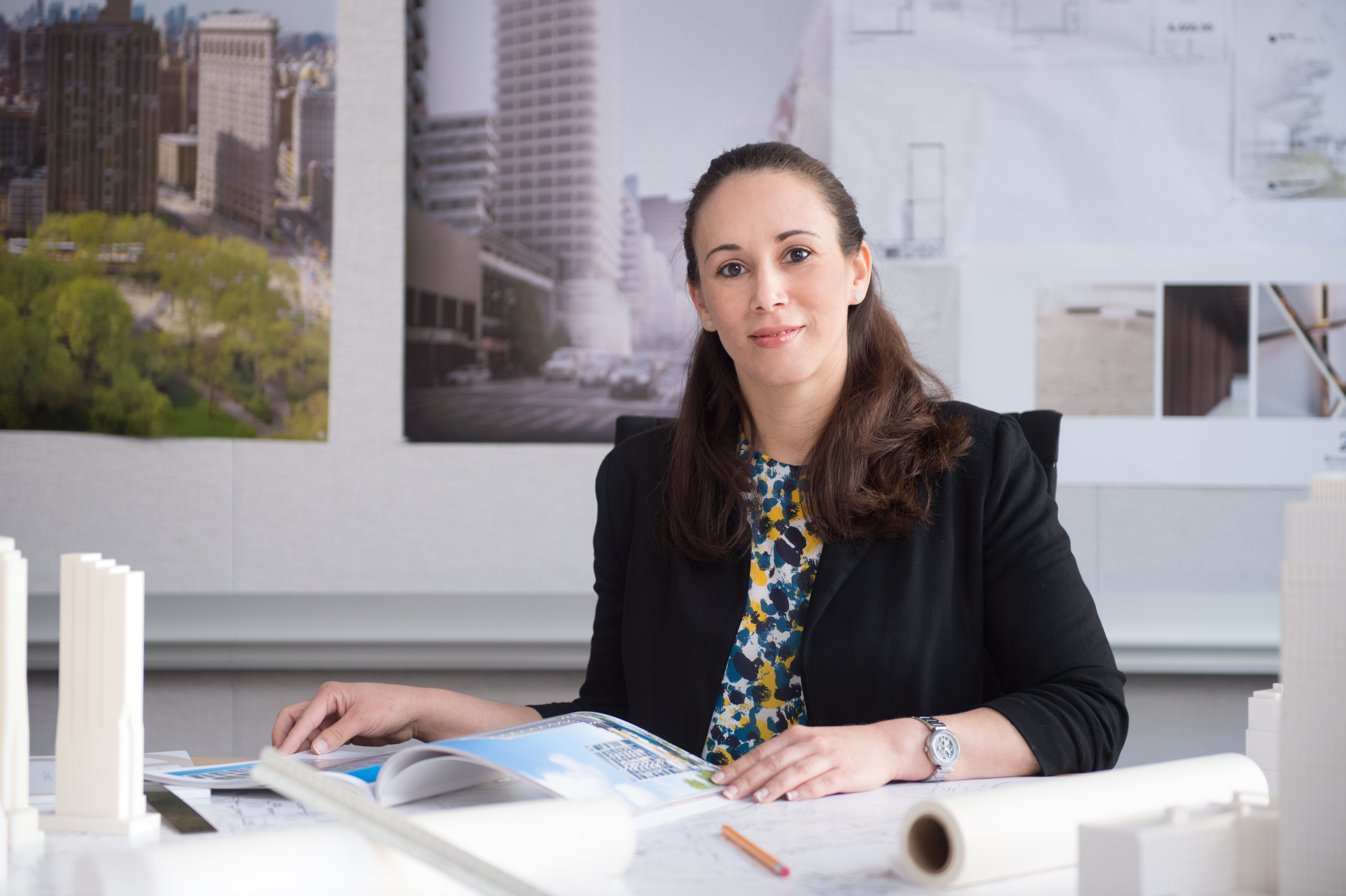 Who?
Dolly Alvarez, Senior Associate
Why?
Recognized for her ability to find innovative design and construction solutions, build consensus among expanded projects teams and mentor young team members, Dolly is a trusted member of CetraRuddy team. Over the course of her 12 years with the firm, and as a Senior Associate and project team leader, she has managed a wide variety of projects including 350 Clarkson and 22 Chapel - two multifamily residential developments in Brooklyn, as well as the historic adaptive reuse of Stella Tower into residences in Manhattan. She is currently managing a mixed-use residential tower for Columbia University's new Manhattanville campus.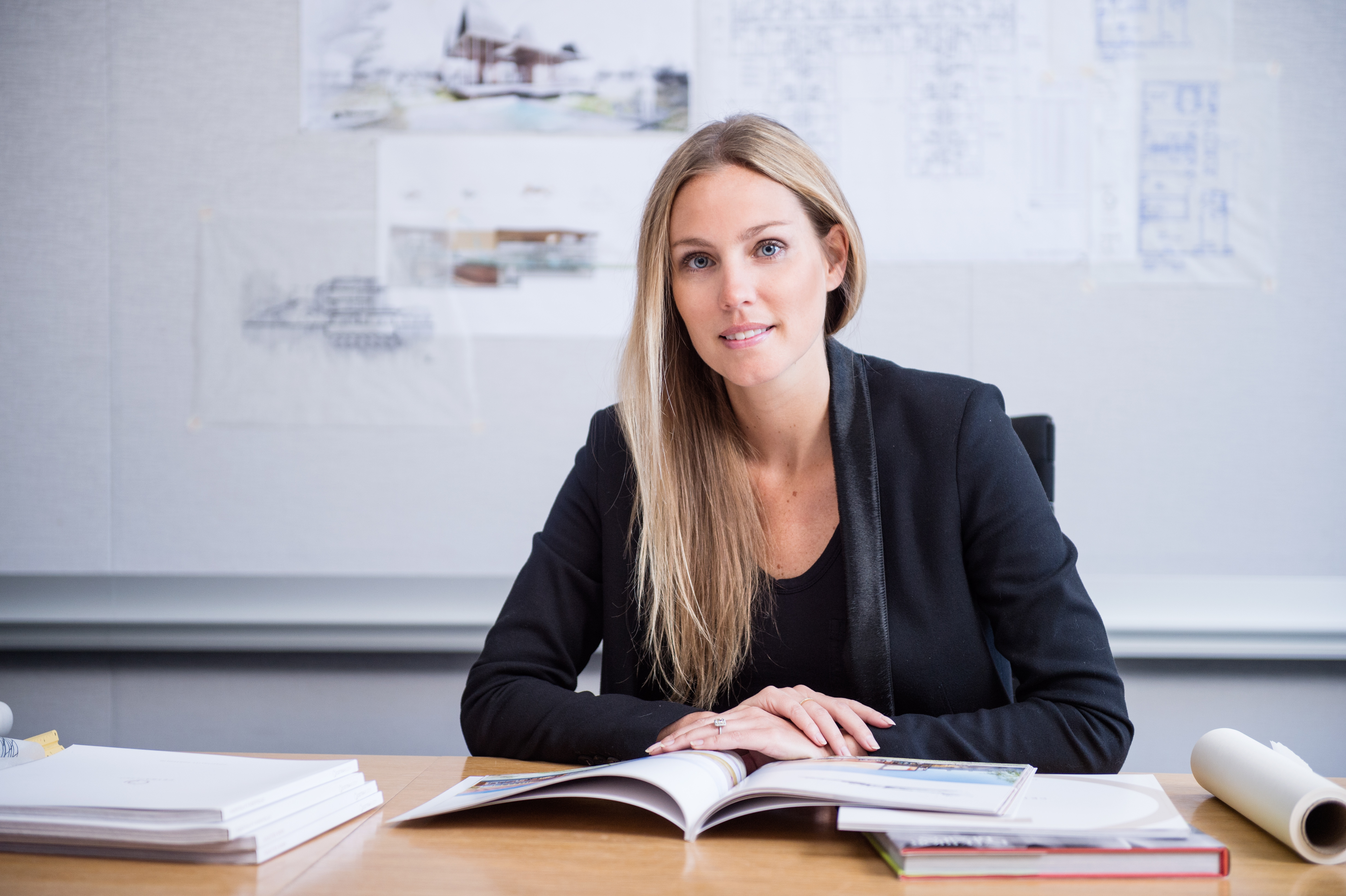 Who?
Meredith Cocco, Senior Associate, Director of Marketing
Why?
With expertise in marketing, communications and brand development, Meredith has helped guide the firm's expansion into new and emerging markets, refine brand messaging, launch award-winning marketing campaigns, and spearhead media visibility efforts. She is valued advisor within the firm, leading overall marketing strategy, building consensus within teams and developing and leading strategic initiatives alongside the firm's executive team. Building on her background in architectural studies and art history, Meredith's approach is grounded in research and applied to various project perspectives. Additionally, she serves as a mentor at her alma mater, Brown University, to undergraduate Women's Swimming and Diving team members. She has been active in the Municipal Arts Society's Young Urbanists program and the Society for Marketing Professionals Services New York Chapter.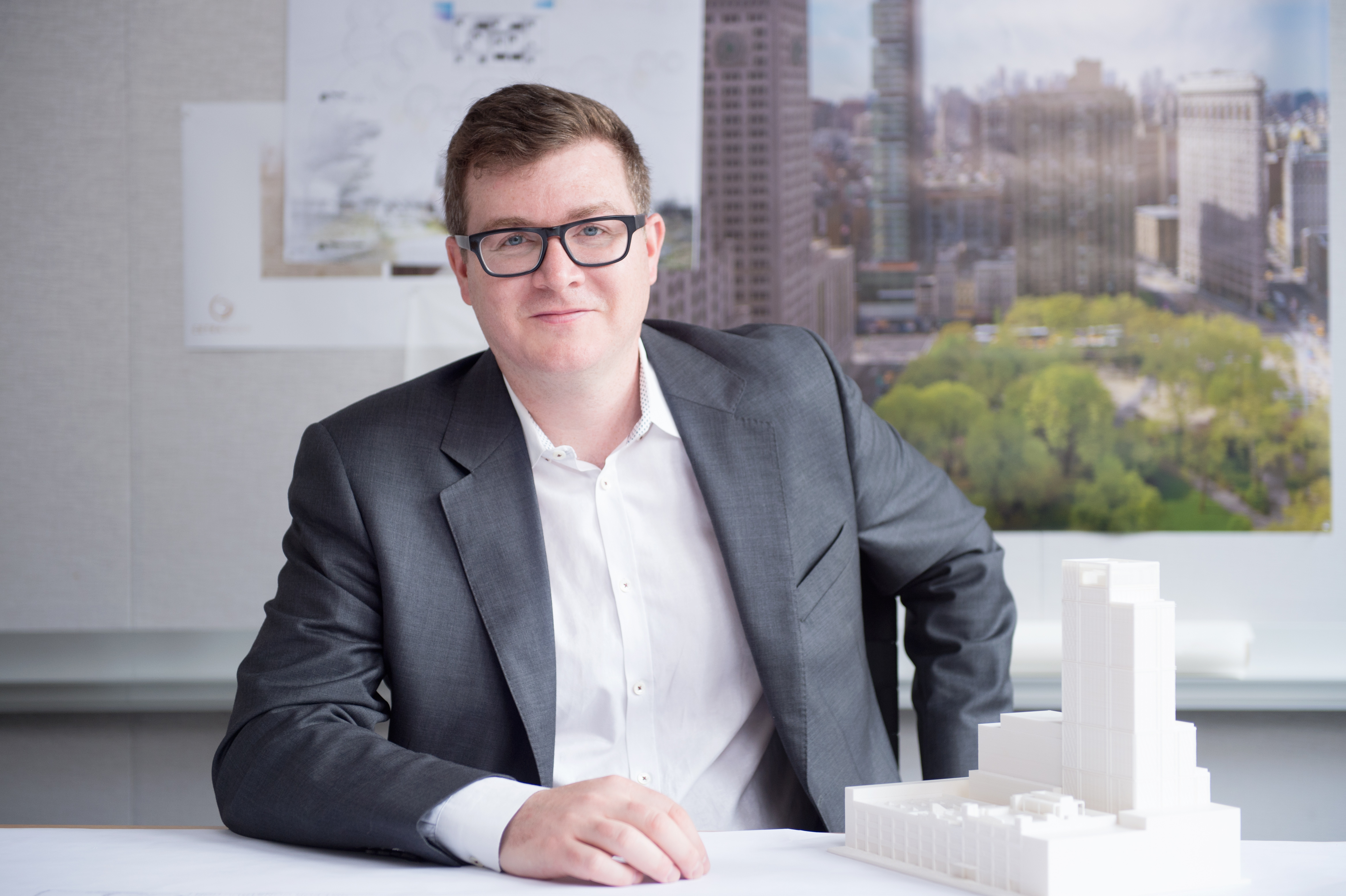 Who?
Charles Thomson, LEED AP, Senior Associate
Why?
A valued resource on a range of technical planning and design topics for clients and peers, Charles combines his design and technical expertise to successfully deliver complex projects and build consensus among expanded project teams. As a Senior Associate and project team leader at CetraRuddy, Charles focuses on residential, commercial and mixed-use projects. His portfolio of notable work includes Rose Hill, a new luxury multifamily development in the NoMad neighborhood of Manhattan, Oskar, a rental community in Manhattan, 412 West 15th Street a boutique Class A office building, and Corporate Commons Three, a mixed-use commercial office building on Staten Island. Eager to share his passion for design and building, Charles is an active member of the ACE Mentor Program, an after-school program for high school students who aspire to careers in architecture, engineering and construction services and has served as a juror for significant design and development awards programs and design schools nationally and in the New York Metropolitan area. Charles has a Master of Architecture from the University of Wisconsin.
Who?
Willis Ting, Senior Associate
Why?
Since joining CetraRuddy in 2012, Willis has become a core member of the firm's design and management teams. As a Senior Associate and project manager, he brings a passion for problem solving and a high level of and technical expertise, seeing projects through all stages to completion. Willis has played key roles in major new construction developments, historic landmark renovations, and adaptive reuse expansions. Recent work includes 12 East 13th Street, the conversion of a former parking garage into a luxury condominium and retail property and 22 Chapel, a 20-story mixed-income apartment tower nearing completion in Downtown Brooklyn. Willis is known within CetraRuddy for his mentorship and support of emerging designers, and for his involvement with volunteer organizations like PENCIL. Willis has a background in art and sculpture and holds a Bachelor of Architecture from the Pratt Institute in New York.
Who?
Sara Azizian, Associate
Why?
Valued within the firm for her technical capabilities and resourcefulness, Sara is a skilled project manager and project architect with expertise in schematic design, design development, and construction documentation for mixed-use and multifamily residential projects. Since joining the firm in 2013, Sara's project portfolio includes work on significant new developments such as 65 Franklin Avenue, a 90,000 SF condominium in Manhattan, as well as complex renovation and conversion work on historic buildings, including the condominium conversion of the historic 360 Central Park West and 393 West End Avenue in Manhattan. Sara is actively involved in initiatives that promote the profession outside of the industry including PENCIL and will play a key role in the firm's expanded partnership with the organization in the New Year. Sara is a graduate of the Architecture University of Rayajee in Tehran, Iran.
Who?
Kristopher Duritza, Associate
Why?
With over 8 years of industry experience, Kris is known for successfully guiding teams with a collaborative management approach grounded in open, clear communication and attention to detail to successfully meet demanding schedules and budgets. As a project architect and project manager, he has played a key role in several of CetraRuddy's significant projects, including private residences, a new multifamily development in Philadelphia, PA, and various adaptive re-use and conversion projects such as 212 West 72nd Street and 20 Broad Street. Kris holds a Bachelor of Architecture from Virginia Polytechnic and State University.
Who?
Ali Tabatabaie Ghomi, Associate
Why?
A talented architect and designer with expertise in computational and digital design and fabrication, Ali has actively enhanced the firm's 3D modeling and custom tool development, contributing to the realization of many important projects for the firm. Leveraging this expertise, he has played a key role in recent conceptual design projects for numerous international competitions. In addition to his project work at CetraRuddy, Ali is a leader of the firm's Computational Committee, and is also engaged in advanced research with the Polyhedral Structures Laboratory at the University of Pennsylvania, where he graduated with a Master of Science in Design.
Who?
Danielle Radel, Associate
Why?
A valued member of CetraRuddy's interior design team since 2015, Danielle's expertise enhances a wide range of the firm's adaptive reuse and new construction project work. With a specialization in programming, space planning and the selection of materials, finishes and furniture for multifamily residential and mixed-use design, her portfolio includes a range of adaptive reuse and conversion projects such as 360 Central Park West, 393 West End Avenue, and 30 Morningside Drive. Newly constructed multifamily developments include, One Essex Crossing, a boutique style mixed-use development in Manhattan; and the 350 Clarkson and 22 Chapel apartment buildings in Brooklyn. Additionally, Danielle specializes in single family residential design. Danielle holds a Master of Architecture from Columbia University.
About CetraRuddy

Founded in 1987,
CetraRuddy
is an award-winning international architecture, planning and interior design firm driven by design excellence and the creating of one-of-a-kind experiences. For three decades, the firm has led with a guiding principle that architecture and design must engage context and enrich the human spirit. The 100-person firm's thought leadership stems from shared passion and spirit of creating, as well as the firm's diversity of backgrounds and cultures. CetraRuddy's core beliefs begin with the idea that Architecture Is Home, always seeking out the story behind each building site, their deep historical context, and fresh opportunities to craft innovative solutions and lead clients on their journeys toward building a new legacy. Founded by Principals John Cetra FAIA and Nancy J. Ruddy, and led by seven distinguished principals, the firm works throughout the United States and abroad at varied scales and across typologies including multifamily housing, hospitality, education, cultural and commercial projects. CetraRuddy's portfolio of distinguished work -- defined by analytic problem-solving, contextual sensitivity, crafted details and innovative use of materials -- reflects an underlying commitment to the human experience. More at
www.cetraruddy.com.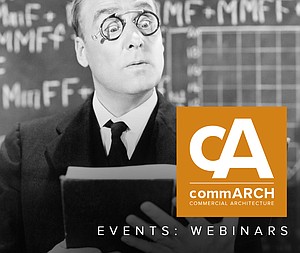 Acoustic and Sound Control Design Solutions
FREE Live Interactive Webcast - Acoustic and Sound Control Design Solutions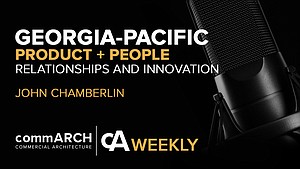 Answering Modern Building Envelope Challenges with Georgia-Pacific's John Chamberlin | cA Weekly Podcast Series
In an ever-evolving market, fresh and innovative solutions are ever-more-needed to meet the needs of building projects. From architects to ...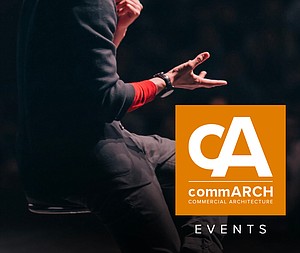 Acoustic and Sound Control Design Solutions
FREE Live Interactive Webcast - Acoustic and Sound Control Design Solutions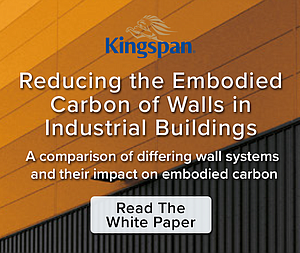 Reducing the Embodied Carbon of Walls in Industrial Buildings
Kingspan partnered with Kieran Timberlake to quantify how Kingspan can reduce embodied carbon in industrial buildings.