Daily News
Law offices move to higher ground with impressive style
March 25, 2021 - by Ultra-Tec
Send this article to a friend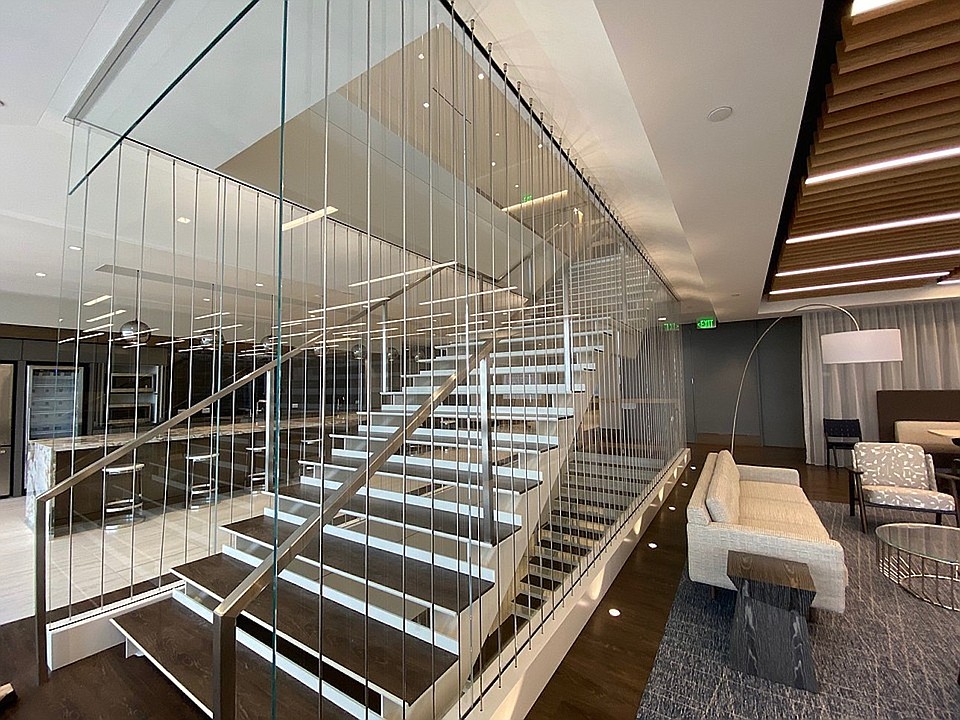 Haynes & Boone, LLP, one of Houston's largest corporate law firms, recently moved to higher ground—occupying the 38th, 39th, and 40th floors in the  LyondellBasell Tower  Houston Center property, an urban, mixed-use office campus in the center of downtown. The client recently completed a multi-million-dollar renovation improvement, designed by Houston-based  Kirksey Architecture and remodeled by HITT.
The public area located on the 40th floor consists of half reception and half office area. "We wanted to create a very welcoming hospitality-like space and used high-end finishes in warm and earth tones blending stone, antique bronze interior glazing frames and wall cladding, and rich velvet fabrics," said Liang Wu, AIA, LEED AP, and senior associate at Kirksey Architecture. A lovely welcoming statement for visitors.
Interconnecting stairs make an entrance
Instead of using the existing stair in place, Kirksey Architecture designed new interconnecting stairs within the general office area. The stair treads were finished with a neutral color to blend seamlessly with the high-end look and feel of the space, using  LVT (luxury vinyl tile) resembling a natural wood. The landings on the office floors — 38 and 39 — use more durable materials like porcelain tile with a marble pattern and LVT to endure day-to-day use, while the reception features natural wood consistent with the high-end finishes for the client's guests.
Cable railing adds creative element
Taking a cue from the resimercial design trend — merging residential aesthetics into commercial spaces — to boost employee creativity and innovation, Kirksey showed the client images of inspiration during the design phase. One of the design elements was cable railings for the interconnected stair system and it became a focal point.
The drawings called for suspended vertical cables, and there are 55 cables on either side of the stairway. Kirksey engaged with Hybrid Fab, known for its architectural metal design and fabrication, to design the cable railings.
Blair Corporation, Hybrid Fab's go-to for cable railing installations, sent a variety of Ultra®-tec cable diameters to consider for the project. After tension testing all the cables at a 10-foot vertical tensioning at 220 psi, it was determined the area couldn't span that much tension.
"It was at that time we knew the cable would become a decorative element rather than a structural matter," said Wu. "We used full height structural glass for the vertical span in conjunction with a stainless-steel guard rail for code compliance."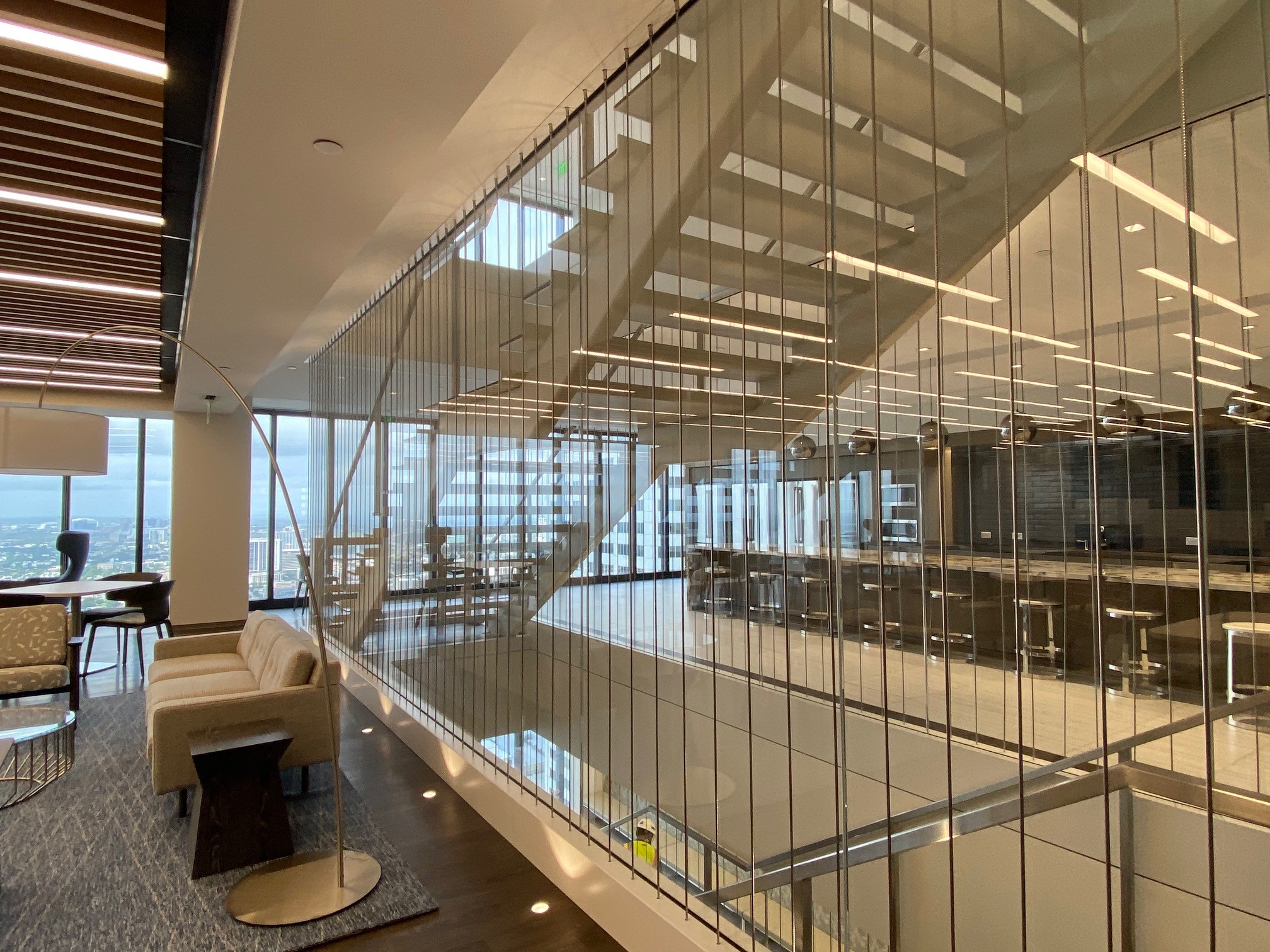 Quality products offer unobstructed views
Jack Blair, owner of Blair Corporation, and his crew installed Ultra-tec cables using Invisiware® fittings and accessories for an impressive finish to complement the overall design aesthetics. "Ultra-tec offers a very consistent, high quality product and well thought out design," said Blair. "Ultra-tec's products are easy to work with and install."
With sweeping views of the city from virtually all four sides of the office building, material choices mattered. The use of cable railings offers unobstructed views, and all employees of Haynes and Boone can enjoy it from their office and while using the interconnecting stairs. An excellent office perk for all.
Project Details
Building Type: Commercial Building
Completed: 2020
Architect: Kirksey Architecture
Installer: Blair Corporation
Fabricator: Hybrid Fab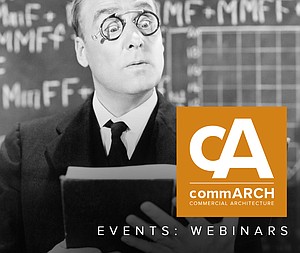 Acoustic and Sound Control Design Solutions
FREE Live Interactive Webcast - Acoustic and Sound Control Design Solutions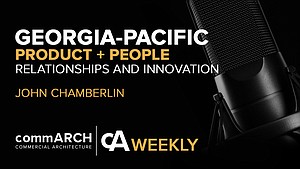 Answering Modern Building Envelope Challenges with Georgia-Pacific's John Chamberlin | cA Weekly Podcast Series
In an ever-evolving market, fresh and innovative solutions are ever-more-needed to meet the needs of building projects. From architects to ...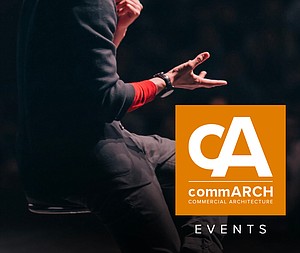 Acoustic and Sound Control Design Solutions
FREE Live Interactive Webcast - Acoustic and Sound Control Design Solutions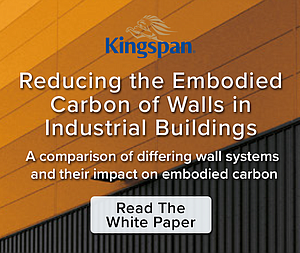 Reducing the Embodied Carbon of Walls in Industrial Buildings
Kingspan partnered with Kieran Timberlake to quantify how Kingspan can reduce embodied carbon in industrial buildings.