May 04, 2021 - by commARCH
Send this article to a friend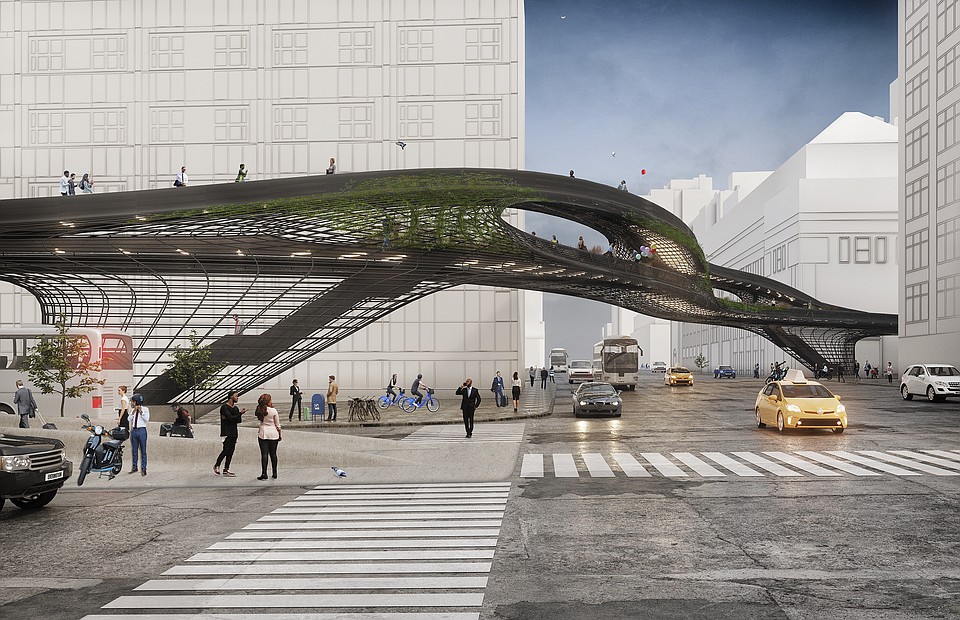 DXA studio
, a New York-based architecture and design firm known for a diverse range of projects primarily in Manhattan and Brooklyn, recently announced it will exhibit its conceptual design for The Midtown Viaduct during the Venice Architecture Biennale 2021.
When?

The exhibit will run from May 22nd to November 21st.
What will be featured in the exhibit?

The Midtown Viaduct is an urban pathway that would span Ninth Avenue and connect the new Moynihan Train Hall at West 31st Street to the High Line and Hudson Yards at 30th Street in Manhattan. The proposal was awarded Grand Prize at the 2019 Design Challenge organized by Metals in Construction magazine.

Image Credits: DXA studio
"It is an honor to be invited to display our concept for the Midtown Viaduct during the Venice Architecture Biennale, which is one of the premier international showcases for architectural design in the world," said Jordan Rogove, Co-Founder and Partner of DXA studio.
The Midtown Viaduct will be shown at Palazzo Bembo in Venice as part of the exhibition Time Space Existence, organized by the European Cultural Centre, which features "completed and ongoing projects, innovative proposals, researches and utopian dreams of architectural expressions."
What was the inspiration behind Midtown Viaduct's design?

Drawing inspiration from the architectural icons it connects, DXA's award-winning design references the historic interlaced steel plate work of the High Line and the intricate steel structure of the original inner concourse of the 1910 Penn Station. The structural steel fabrication also harkens back to the 19th century with the structural framing concept of the Statue of Liberty. Today the curved structural framing can be executed with a combination of innovative techniques, such as water jet cut steel and pre-fabrication assembly, to create a beautifully bending pedestrian path over the heavily trafficked avenue.
What is significant about the Midtown Viaduct?

"The Midtown Viaduct goes beyond much needed connections to transform a disused area of the city into an activated, dynamic and social pedestrian amenity that would service millions of people every year," said Wayne Norbeck, Co-Founder and Partner of DXA studio.
The proposed structure consists of transverse ribs shaped according to the cross-section of the pedestrian pathway and spaced approximately every 10 feet at the longer linear paths. The resulting formation makes an interlaced and dynamic public space for this rapidly emerging area of the city.
All original 3D modeling and graphics for the exhibit were done in-house by DXA studio. ATOMIC was responsible for the 3D printing, assembling, and painting of the model. DXA and ATOMIC collaborated on the joining method. Based on DXA's direction, ATOMIC also devised a system for suspending the model from the ceiling with cables, as well as the design and testing of the lighting system.
About DXA studio

DXA studio is an award-winning design practice that provides a rare balance of expertly crafted design with technical proficiency. Believing in the power of architecture to positively influence the lives of all that engage it, DXA focuses on authenticity, sustainability, and innovation in all their projects.
Established in 2011, DXA's expertise spans the full spectrum of design services and project categories including multi-family and single family residential, commercial, institutional and hotel design. In-depth research and analysis happen prior to design, identifying opportunities to push boundaries and integrate technological advances in building materials, construction, and sustainable strategies. By capitalizing on these discoveries, the site, program and unique opportunities of each project, DXA produces creative solutions and distinctive design work that consistently outperforms expectations. For more information, visit
www.dxastudio.com
.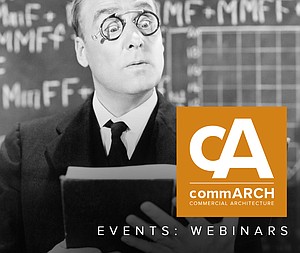 Acoustic and Sound Control Design Solutions
FREE Live Interactive Webcast - Acoustic and Sound Control Design Solutions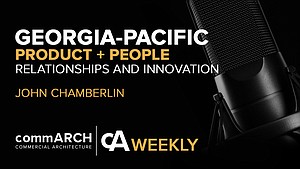 Answering Modern Building Envelope Challenges with Georgia-Pacific's John Chamberlin | cA Weekly Podcast Series
In an ever-evolving market, fresh and innovative solutions are ever-more-needed to meet the needs of building projects. From architects to ...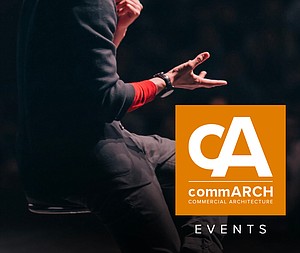 Acoustic and Sound Control Design Solutions
FREE Live Interactive Webcast - Acoustic and Sound Control Design Solutions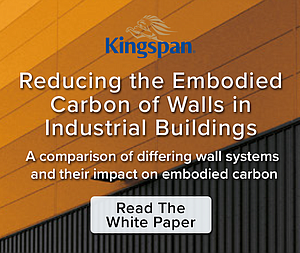 Reducing the Embodied Carbon of Walls in Industrial Buildings
Kingspan partnered with Kieran Timberlake to quantify how Kingspan can reduce embodied carbon in industrial buildings.