October 05, 2021 - by Technical Glass Products
Send this article to a friend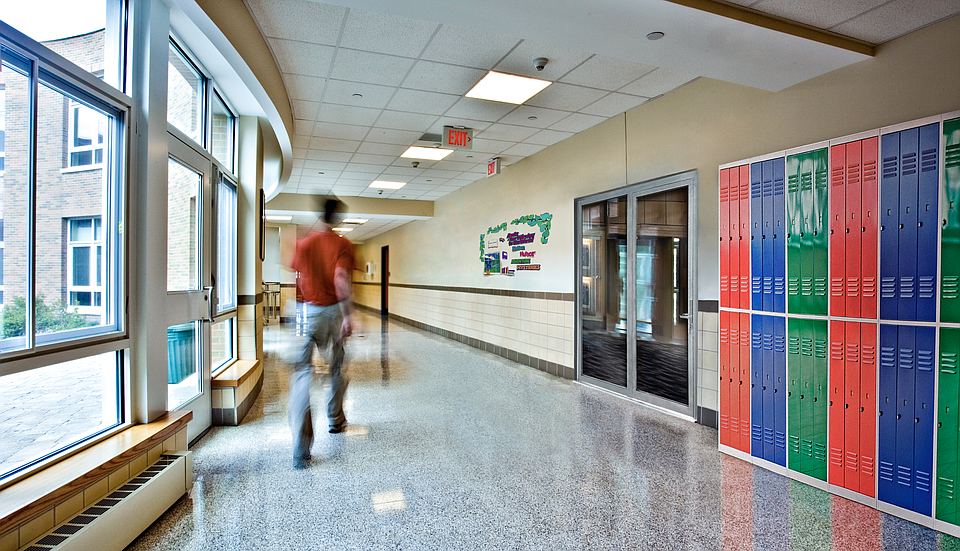 What?

Technical Glass Products (TGP), a brand of Allegion, recently introduced the Fireframes Designer Guard™ System. The multifunctional system is the first fire-rated full-lite glass door system in North America certified to forced entry standards.
Why is it needed?

The new system was created to meet the growing need for safer school and institutional environments. All components have been system tested together to ASTM E2395, the industry benchmark for forced-entry resistance, and Intertek certified to verify all components perform as intended. To meet the dual need for life safety, the Fireframes Designer Guard System is available with fire ratings up to 60 minutes. It is ideal for school applications, detention centers, institutional buildings and anywhere a security- and fire-rated door system is required.  
What are its uses?

The Fireframes Designer Guard System consists of a die-rolled steel profile swinging door with sidelite(s) and emulates the appearance of a narrow-profile aluminum storefront. Its durable welded steel frame features precise edges and a professional finish. Glazing consists of FireLite Plus® Forced Entry IGU, a laminated fire-rated glass ceramic that provides impact safety and forced-entry resistance. With narrow frame profiles, clear fire-rated glazing and system specific components, the Fireframes Designer Guard System provides a seamless aesthetic with adjacent non-fire-rated doors. Combining fire safety, security and high design in one product, it is a turnkey solution for building and design professionals working to bolster safety in school and institutional projects.
Why is it important?

"In school environments, there are many critical protocols and requirements for life safety and security that are put in place to help protect occupants. To meet all of the varied criteria, products are often approved on a component-based approach, meaning the frames, glazing and hardware are tested independent of each other, even though they'll ultimately be used together," says Devin Bowman, General Manager, Technical Glass Products and AD Systems. "That's why the Fireframes Designer Guard System is such an important development. It goes a step beyond that component-based approach to testing and approvals, and it provides peace of mind that all components are designed to work together in one system. Whether the need is for safe egress in the event of a fire or forced-entry protection during a security breach, one form of protection is not compromised for the other."
Other Key Details

In addition to forced entry and fire safety, the Fireframes Designer Guard System meets the impact requirements of CPSC 16CFR1201 Category I and/or Category II. Pre-hung and pre-finished, with system specific hardware included, the door system is easy to specify and install.
The Fireframes Designer Guard System frame and door tests for Forced Entry Certified (Spec ID 62659) W/N 22992 are listed with Intertek Warnock Hersey. It is classified and labeled with Underwriters Laboratories, Inc.® (UL) for fire-protection rating of doors and sidelite(s).
Where can I learn more?

For more information on the Fireframes Designer Guard System, along with TGP's other fire-rated framing and glass products, watch this video, visit
www.fireglass.com
or call (800) 426-0279.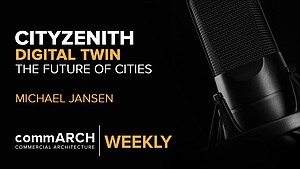 CityZenith's Michael Jansen on Digital Twin & the Future of the Urban Environment | commARCH Weekly 07/2020
In this episode, commARCH has a dialogue with Michael Jansen, Founder and CEO of CityZenith, to discuss the burgeoning landscape ...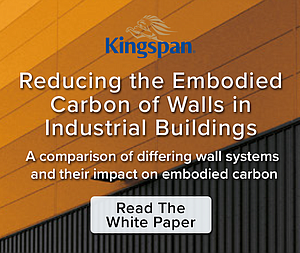 Reducing the Embodied Carbon of Walls in Industrial Buildings
Kingspan partnered with Kieran Timberlake to quantify how Kingspan can reduce embodied carbon in industrial buildings.