October 05, 2021 - by commARCH
Send this article to a friend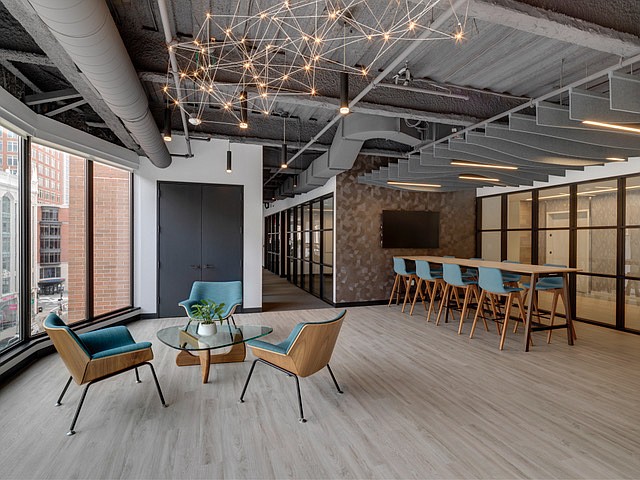 Where did it happen?
Boston's Back Bay neighborhood.
Who was involved?
When rapidly-growing drug development company Valo was a startup just a few short years ago, staying competitive in the recruitment of top research talent meant partnering early on with leading-edge consultants and designers on things like workplace strategy and brand identity. Those early strategic investments now appear to be showing returns.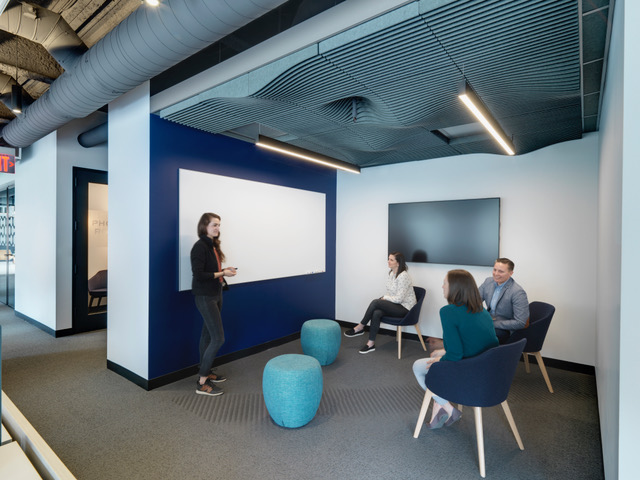 National workplace strategy experts Dyer Brown recently completed a headquarters expansion for Valo, the latest product of an ongoing collaboration that began when the company signed its first lease in 2017, for a team of fewer than a dozen employees. The expanded, high-performance, 35,600-square-foot space in Boston's Back Bay neighborhood now supports workflow for 150 across two floors, with a brand-inspired aesthetic that reflects unique company culture.
When did it happen?
2017
Why is it important?
Dyer Brown's collaborative pre-design process served as fertile ground in which the Valo brand identity and culture began to take shape, emerging during visioning sessions and Lean-inspired design exercises. The leadership wanted the space to convey a sense of boldness and daring that is also refined and professional – not a 'scrappy-start-up' vibe, but also not stodgy or traditional. They are serious-minded innovators, so the goal was to build a palette of finishes that would project that image.
What are the key aspects?
The jumping-off point for the design concept was the image of a tailored suit with a colorful lining. The palette of finishes ultimately emphasizes texture and patterns to convey Valo's boldness – in unexpected ways, rather than with bright colors. For example, unique acoustic felt panel ceilings create a rippling, undulating effect overhead in the new café space and several work areas. Vibrant colors do make surprise appearances: peeking out of the phone rooms as multicolored woven wall covering, or as high-gloss blue laminate on café shelving. 
Variety is also critical to supporting the wide range of staff, from data scientists to digital designers. Roughly 25 percent of the workplace is dedicated to non-traditional work setups, all outfitted with ample power and whiteboards, including semi-enclosed meeting rooms, single-occupancy nooks with task lamps, and a dedicated scrum room. The overall program is flexible enough to support near-term growth –with huddle rooms that can be rapidly converted to private offices, for example.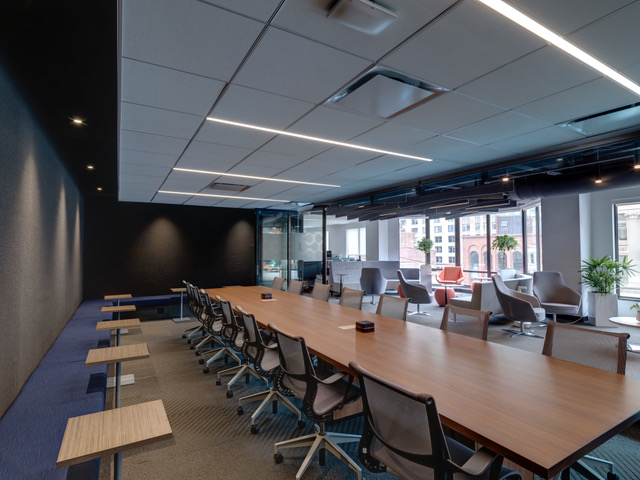 Emerging from their startup stealth mode with significant funding, Valo nevertheless demonstrated a commitment to value, directing Dyer Brown to focus major budget expenditures on public-facing spaces. At the reception, for example, visiting clients arrive to find a waiting area with a presentation installation showcasing the Valo brand, flanked by Herman Miller chairs under a playful sculptural lighting fixture, all drenched in a flood of natural light from full-height bay windows. But the fourth floor, which visitors rarely see, just as ably conveys Valo's culture and brand, translated as a quiet, productive, staff-only workspace.
About Dyer Brown
Recognized nationally for its award-winning portfolio of architecture and interior design projects, Dyer Brown Architects offers a fully integrated suite of professional services including high-level building owner and corporate advisory as well as 3D concept visualization. The firm's clients range from property owners/developers and end-users to global corporations and leading regional brands in such market sectors as workplace, retail, hospitality, and higher education.
Known for its unwavering commitment to both design excellence and client service, Dyer Brown's 50 professionals forge long-lasting relationships with business leaders, building owners and brokers, and institutional leaders. Dyer Brown believes that buildings and spaces - the backdrop to our daily, shared experience - should always be inspiring, useful, and enjoyable. See the firm's award-winning work and a detailed overview at
dyerbrown.com
.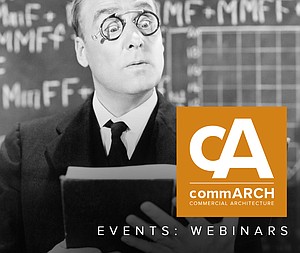 ENR Top Young Professionals Conference
BUILDING STRONG FOUNDATIONS FOR SUCCESSFUL CAREERS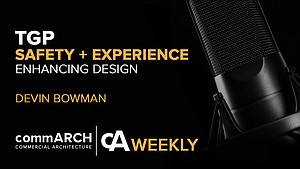 Using Glass to Enhance Life Safety and Occupant Experience with TGP's Devin Bowman | cA Weekly
In this episode, commARCH has a dialogue with Devin Bowman, General Manager at TGP, to discuss the complex problems presented ...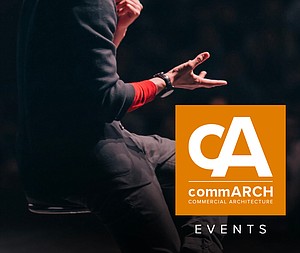 ENR Top Young Professionals Conference
BUILDING STRONG FOUNDATIONS FOR SUCCESSFUL CAREERS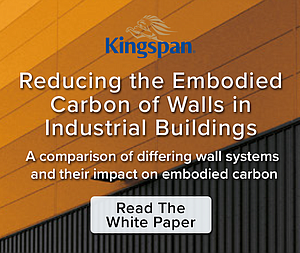 Reducing the Embodied Carbon of Walls in Industrial Buildings
Kingspan partnered with Kieran Timberlake to quantify how Kingspan can reduce embodied carbon in industrial buildings.