September 02, 2021 - by Huber Engineered Woods
Send this article to a friend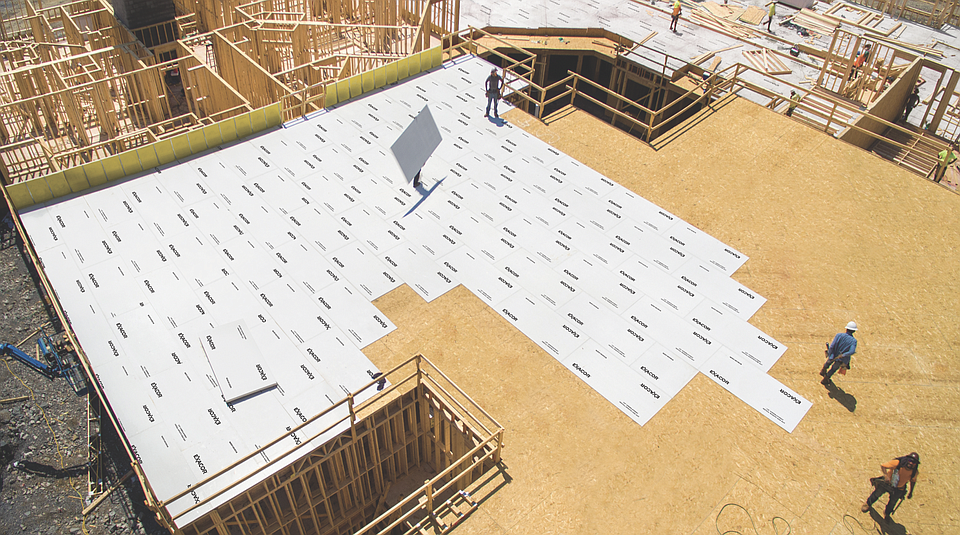 For decades, oriented strand board (OSB) and gypsum have been a staple in construction, used for subfloor and structural wall applications. But with the introduction of magnesium oxide (MgO) panels, that is likely to change.
Huber Engineered Woods has been a pioneer in the premium OSB category with the AdvanTech® brand and would like to introduce you to magnesium oxide or MgO panels, called EXACOR™.
EXACOR™ panels – used in subflooring, underlayment, and exterior wall sheathing applications – have been shown to have significant advantages. These advantages include fire-resistance2, ease of installation, and more. EXACOR™ subflooring and underlayment also provide acoustical performance1 in addition to the other benefits mentioned.
Still, because EXACOR™ panels represent an entirely new product category, builders, architects and specifiers will naturally have questions.
"Magnesium Oxide panels have been used in some overseas markets for several years, and they're finally making their way into the United States," said Mike Pyle, Technical Services for Huber Engineered Woods. "We're getting a lot of calls from specifiers and architects who are excited about the product and want to learn more."
In this article, we will answer the most common questions received by our technical support department.
What are EXACOR™ panels?

EXACOR™ are cementitious panels made primarily of magnesium oxide, mixed with other components, such as magnesium chloride, perlite, dolomite, and other inorganic materials. This combination gives the panels properties that make them durable, strong and ideal for construction.
What are the applications?

EXACOR™ panels can be used in three different construction applications:
Structural subfloor, replacing three-quarter-inch plywood or OSB
Underlayment, which is installed on top of OSB, beneath the finished floor, replacing gypsum underlayment (typically a poured or wet-laid application)
Structural wall sheathing, replacing plywood or OSB
To meet the needs of specifiers, and to make the design & construction process easier, Huber Engineered Woods offers three assemblies that include EXACOR™ panels:
Floor/Ceiling Fire-Rated and Sound Assemblies
Floor/Ceiling Sound Assemblie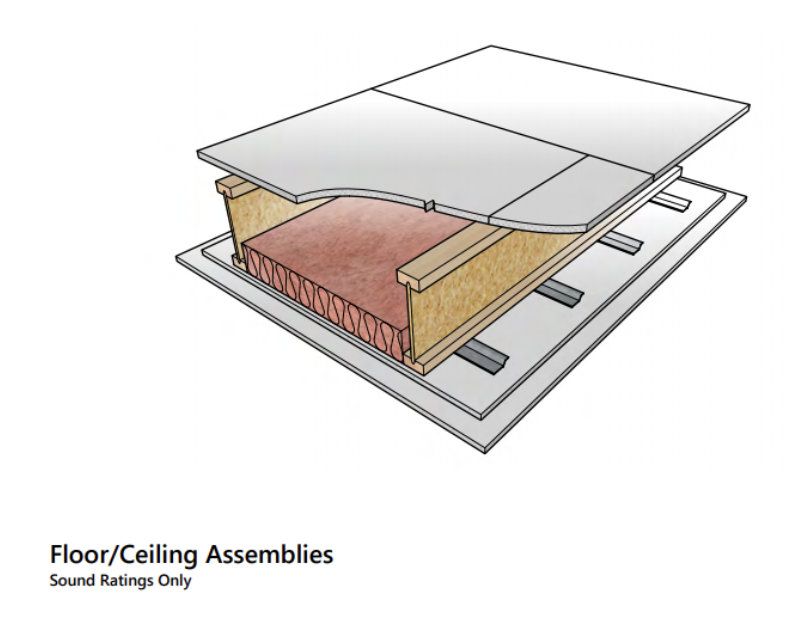 Wall Fire-Rated Assemblies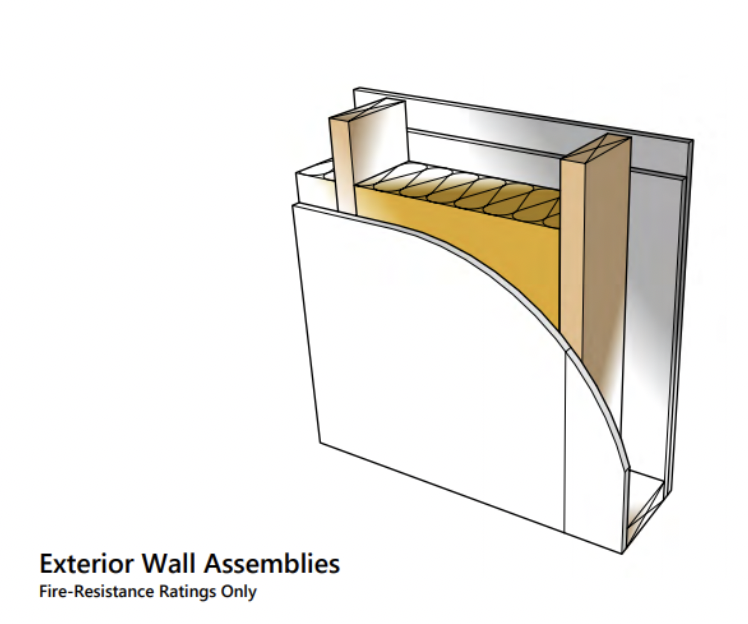 How are MgO panels different than OSB and gypsum?

MgO panels, and specifically EXACOR™ panels, have seven key benefits.
Sound Absorption1

Because it's a cementitious panel product, EXACOR™ panels are dense, more so than traditional OSB panels. The additional mass helps to deaden sound transmission and provide acoustical performance when used in subflooring or underlayment applications.
1
Certain EXACOR™ floor/ceiling assemblies have a Sound Transmission Class (STC) rating between 56 and 60, depending on the assembly. Also, their Impact Insulation Class (IIC) ratings range from 40 to 54.
"In layman's terms, STC ratings cover airborne noises like talking, music or appliances in neighboring apartments," said Pyle. "IIC ratings include impact noises like footfall, dropped items and furniture movement."
Fire Resistance2
The primary material in EXACOR™ panels, magnesium oxide, is naturally fire resistant and used in aerospace and other applications where this property is critical. That makes it ideal for construction, especially in Type III and Type V construction, such as apartment buildings or other multi-family structures.
Floor and wall assemblies with EXACOR™ panels provide one-hour and two-hour fire rated assemblies.
3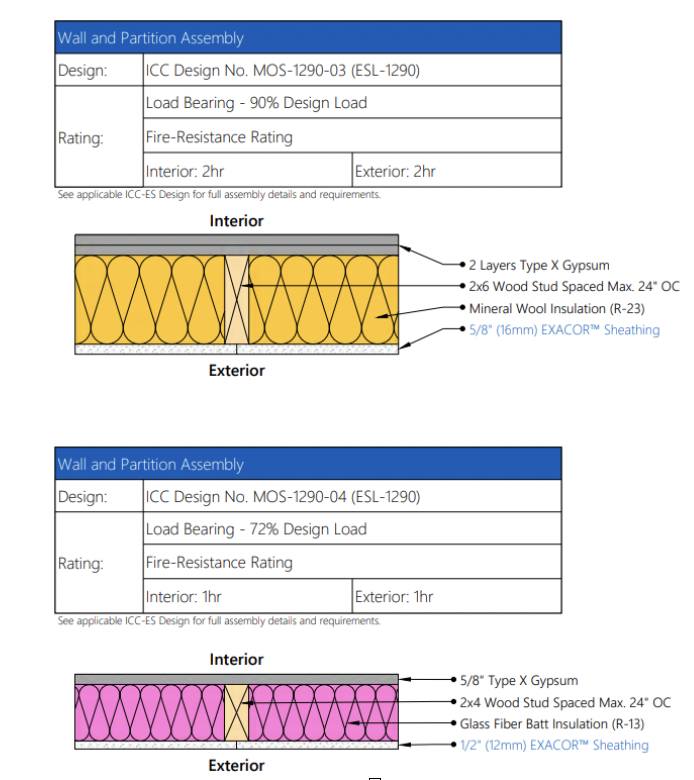 "EXACOR panels have proprietary structural values published in ICC-ES evaluation reports, so they satisfy the demands of typical multi-family project," said Pyle. "It's the best of both worlds!"
Speed & Ease of Installation

In many cases, EXACOR™ assemblies make the construction process faster and easier because they can eliminate certain materials and steps, pending specifications.
When coupled with other components in floor/ceiling assemblies, EXACOR™ subfloor and underlayment panels can help limit sound transfer and therefore may eliminate the need for gypsum underlayment. This reduces the number of trades on site as framers can easily install the EXACOR products.
EXACOR wall assemblies can help to reduce the number of exterior sheathing layers needed in some 2hr exterior wall assemblies.
3 
EXACOR wall assemblies are published in ESL-1290. EXACOR Sound & Fire Assemblies handbook is available on the EXACOR website. www.exacor.com/specs
Optimize Material & Labor Costs

Because EXACOR™ panels can eliminate the need for certain traditional materials, like gypsum underlayment, and because they're easy to install, that helps builders and specifiers optimize their costs.
In the past, builders have used wet-laid gypsum combined with a sound mat for fire-resistance and sound absorption. While effective, these materials add time to the job due to the additional subs required and the dry time of a substrate like wet-laid gypsum.
Fewer installation steps means simplified logistics and scheduling of installation crews and subcontractors. Less material on the jobsite helps reduce costs, as well.
Dimensional Stability

It's not uncommon for rain to occur during the construction process. When wood products get wet, they tend to swell. And that can cause problems with the overall project, potentially with material needing to be replaced.
MgO panels, like EXACOR™, also absorb water, but unlike plywood or OSB, it expels water quickly. So the material dries fast and will not swell, cup or delaminate.
Inherent Strength

EXACOR™ assemblies are designed to be strong and to replace traditional assemblies that use wood panel subfloors and gypsum. The floor assemblies have proprietary design values for the live and dead load, as well as the diaphragm loads they can carry. Likewise, the wall assemblies have unique shear values.
These strength values are not identical to wood building products. So in the case of substitutions, it will be necessary for the engineer or architect of record to approve the use of the assemblies.
Quality Assurance

Because MgO panels, like EXACOR™ are a new product category – replacing a long-used traditional building product – architects and specifiers will want to be confident in the products they select.
Huber Engineered Woods has tested EXACOR™ assemblies to meet strict ASTM standards for fire-resistance
2 
and sound absorption
1
.
In addition, the ICC Evaluation Service has independently evaluated EXACOR™ panels for structural performance and durability and perform regular audits to ensure consistent quality, so specifiers can be certain they meet tough building standards.
Finally, Huber Engineered Woods stands behind the EXACOR™ product line with a 10-year limited warranty.
4
Where Can I Learn More?

To learn More About EXACOR™ panels and assemblies, contact a sales representative, or request a sample at
 www.exacor.com
.
1. EXACOR panels are designed to function as floor panels in specific fire and sound rated assemblies. Sound ratings vary by assembly. Refer to acoustical performance tables on exacor.com/acoustics.
2. EXACOR panels may be used in specific published _ fire-resistant-rated assemblies as tested in accordance with ASTM E119/ANSI
UL 263. Follow published fire-resistance rated assembly requirements and consult local building codes and designer of record for fire-resistant design requirements.
3. In accordance with ASTM E119/ANSI UL 263. LIMITATIONS AND RESTRICTIONS APPLY TO EXACOR™ WALL SHEATHING PANELS USED IN EXTERIOR WALLS OF TYPE III CONSTRUCTION THAT ARE GREATER THAN 40FT IN HEIGHT ABOVE GRADE PLANE. SEE ESL-1290 FOR INFORMATION REGARDING THE USE OF EXACOR PANELS IN NATIONAL FIRE PROTECTION ASSOCIATION (NFPA) 285 ASSEMBLIES. EXACOR™ PANELS ARE NOT APPROVED FOR USE ON TYPE I OR TYPE II BUILDINGS EXCEPT AS NOTED IN ESR-4635.
4. Limitations and restrictions apply. Visit
exacor.com/warranties
for details.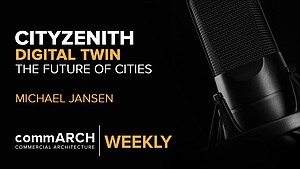 CityZenith's Michael Jansen on Digital Twin & the Future of the Urban Environment | commARCH Weekly 07/2020
In this episode, commARCH has a dialogue with Michael Jansen, Founder and CEO of CityZenith, to discuss the burgeoning landscape ...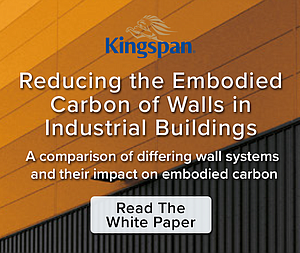 Reducing the Embodied Carbon of Walls in Industrial Buildings
Kingspan partnered with Kieran Timberlake to quantify how Kingspan can reduce embodied carbon in industrial buildings.