Videos & Podcasts
New Live/Work Spaces
October 20, 2020
As we continue to settle into the "new normal" of a combination live/work lifestyle as a result of the COVID-19 pandemic, the various benefits and the looming possibility of another health crisis have caused designers to look to the future of our spaces. The experts at Katz Architecture have envisioned a new kind of live work space, where people can both relax and conduct business in harmony: certain floors dedicated entirely to residential units, and others committed entirely to office and flex spaces for individual and collaborative work while also providing people with the necessary greenspace and fresh air needed for a holistic and healthy lifestyle. We spoke with Katz Architecture founder David Katz about this concept.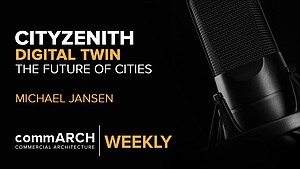 CityZenith's Michael Jansen on Digital Twin & the Future of the Urban Environment | commARCH Weekly 07/2020
In this episode, commARCH has a dialogue with Michael Jansen, Founder and CEO of CityZenith, to discuss the burgeoning landscape ...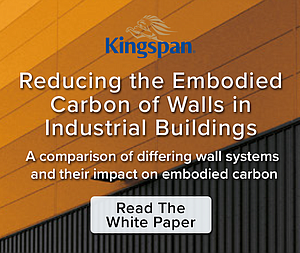 Reducing the Embodied Carbon of Walls in Industrial Buildings
Kingspan partnered with Kieran Timberlake to quantify how Kingspan can reduce embodied carbon in industrial buildings.